This set has 12 Mylar little flamingos, all optimized for use with mylar.
Our friend, Mary Jane, reached out to ask how I thought a mylar design would work on a garden flag. I hadn't tried it before but if you use the Mylar we recommend, it can be machine washed and dried so we think it should hold up well.
This is the lovely flag Mary Jane made - the design is from our Mylar
Hummingbirds set.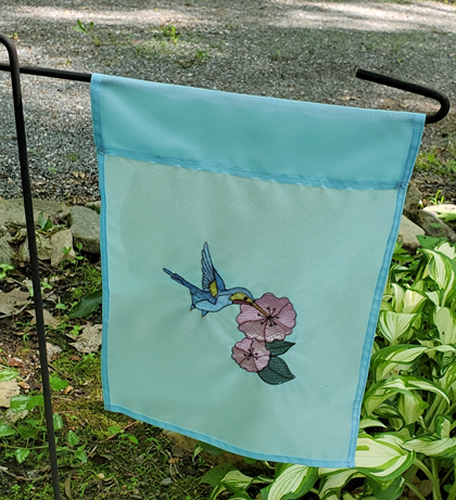 This looks so great so I decided to try some myself. For our samples we purchased some small flags (details included in the instructions) and they sewed out nicely too. Ours are decorating our pool.
If you haven't used mylar before, be sure to check the information at this link: